Feb 2 2017
Being nervous before giving a speech is natural and ma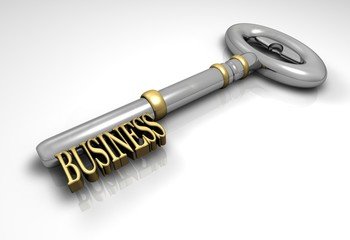 ny franchisors will avoid public speaking or pass the job on to one of their team so that they don't have to put themselves through it. However, speaking at exhibitions will not only help you draw in more prospects, it will also set you above your competition and choosing the best person for the job is very important.
Why speak at exhibitions?
Speaking at a franchise exhibition or industry event will attract those prospects who are curious to know more about you, your expert knowledge and your franchise opportunity. Whether that is directly to your stand or from a formally advertised speaking slot and then on to your stand, those who may not have wanted to approach you directly can feel more comfortable about engaging with you on a one-to-on basis after hearing you talk.
Franchisors who speak at exhibitions tend to leave with more high quality leads than those that don't – if they do it right! Don't forget that if the person delivering that talk for your brand isn't vibrant, engaging, natural and well versed, then you could put prospects off rather than draw them in! So, no reading from slides, crumpled pieces of paper and definitely make sure your speaker knows the franchise inside out.
Scheduled speaking slots
Taking on a scheduled speaking slot that is available throughout the course of an exhibition is a great way to put yourself and, most importantly, your franchise in the limelight. If the speaking slot is scheduled, you will also have a profile in the exhibition's show guide which will give prospects a great chance to schedule your slot into their day if they're genuinely interested.
For these slots, make sure that you choose a topic that is educational and is not purely a sales pitch. Although it is a great opportunity to sell your franchise to gathered prospects, it's also a great opportunity to set yourself as an expert in your industry. By speaking on a topic that is linked to your franchise, but is not openly selling your franchise, prospects will begin to trust you and want to speak to you personally. Make sure you finish your slot with a call to action. This will drive people back towards your stand and result in great follow-up conversations. Maybe you could offer them a free information pack or expert guide if they head over to your stand?
Speaking on stand
A speaking slot scheduled on your stand can be much shorter and more salesy so you can focus on selling your franchise opportunity. This slot can be around 5-10 minutes and can be repeated at regular intervals throughout the day. These slots will capture exhibition visitors' attention and bring a stream of people over to your stand over the course of the day and help you to have quality conversations with people who are genuinely interested in what you have to offer.
Capture your audience
Being memorable means that you are more likely to have great conversations when you've finished your speaking slot. Make sure that your talk is interesting and represents your brand and franchise in the best possible light but also try to keep it fairly simple and concise! This will ensure more people stick around to find out more. It's also a great idea to find a way to get contact details from prospects whilst you are talking to them, give them a reason to hand over their details such as offering an expert guide or more information on your upcoming discovery days. There's no point having a good conversation if you can't contact them later!
Follow up leads
The follow up is almost as important as the actual speaking slot. Before you even book your speaking slot, you need to plan how you're going to follow up on those all-important leads. This will ensure that you and your team will be ready to follow your plan of action as soon as you all return to the office. Time is of the essence and you don't have time to come up with a plan after the exhibition has taken place. Will you be inviting your prospects to a discovery day, emailing them an exclusive offer or sending over your latest newsletter?
Source : SelectYourFranchise